Holiday Inn Wedding - Amanda + Steve // St. John's Wedding Photography
Better late than never! I have a few weddings left to blog from my 2017 wedding season here in St. John's and I'm gonna try my best to get these up in the next little while. I'm guilty of procrastinating on these to say the least haha! Amanda and Steve were married last August last year in St. John's. Read more about the wedding day and their thoughts after the images below! Congratulations again Amanda and Steve! :)
ST. JOHN's WEDDING VENDORS
*Reviews at the end of the post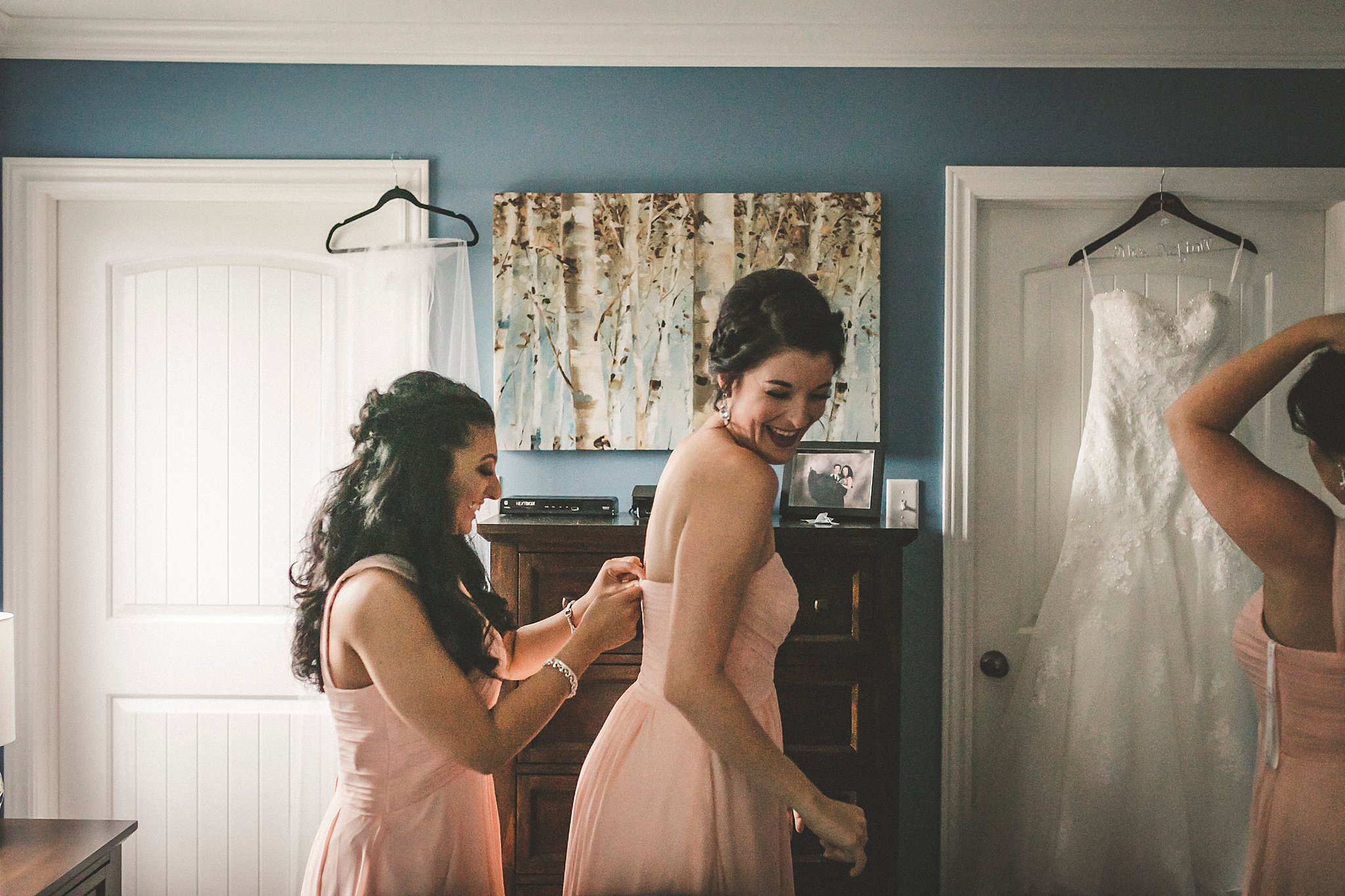 About the Bride + Groom
We met in high school in 2006; I was in grade 10 and Steve in grade 12. I thought Steve was so cool because he had his license (woah!) and a shiny red car. He thought I was cute because I was a cheerleader. We went on our first date on March 24, 2006 (Steve's birthday!) and haven't looked back since. We're going on 11 years together now!
How long did it take you to plan your wedding? We got engaged in Paris in August 2015. We set a date pretty soon after that for August 26, 2017. We booked pretty much all of our vendors within the first few months and sort of forgot about the whole thing until about January of 2017! This gave us some time to just enjoy being engaged and not get too caught up in the 'wedding madness' for the first year.
Bride's Favourite Wedding Moment
We honestly had the best day! But if I had to pick one, my favorite moment was after I had just walked down the aisle and met Steve at the altar. I was so nervous and wasn't sure if I was going to cry, faint, or laugh. He grabbed both my hands right away, pulled me in, and gave me the biggest smile. It instantly re-grounded me and made my nerves disappear. So sweet!
Groom's Favourite Wedding Moment
My favorite moment was at midnight when we managed to grab a couple slices of pizza and sit down, just the two of us. We were looking out at everyone having such a great time and Amanda said, "So, I guess we're married now?" It made everything real.
Wedding Planning Advice
he day truly goes by in a blur; take a few moments together to be in the present and take it all in. Don't stress about the little details (because truly, no one notices) and don't spend money on things that are not important to you both. Make a decision or book that vendor, and move on; don't look back or second guess. And finally, what made our day so seamless was hiring vendors who are professional and exemplary at what they do; your stress becomes their stress! Put your trust in them and put your time and energy into having your best day ever!
St. John's Wedding Vendor Reviews
Wedding Dress + Veil: My dress was an Essense of Australia gown purchased from Ever After Bridal. My veil was a Sara Gabriel which was also purchased from Ever After Bridal! I had such a great experience here. I told them the style I was looking for and they were able to provide such great guidance. My chosen dress was the first dress I tried on! I also appreciated how they would communicate via email or Facebook messaging and also offered walk-ins; perfect for the busy bride!
Bridesmaid Dresses: We purchased the girls dresses online from Azazie. With such a big crew of gals, it was difficult to choose one style of dress that everyone would be happy and comfortable with. I was able to chose a dress material and a colour and then each bridesmaid picked out a dress that they loved; they were flawless! The dresses were amazing quality and looked spectacular; we are still getting compliments on them!
Suit: All of the guys suits were from Moores on Kelsey Drive. We had groomsmen from other provinces in Canada and the US. With Moores, the lads were able to get measured at any Moores location in Canada or at their US chain, The Men's Warehouse and all of their measurements were consolidated into the same system. This was perfect and we didn't have a hitch!
Decor: We had Heather Hunt with Exquisite Events Decorating for our reception decor; she is incredible! With our professions and schedules over the past few years, we didn't have a lot of time to DIY and we needed someone who could take on everything for us. The moment I met Heather, I knew she was our gal. Incredibly kind, professional, creative, and with attention to detail; she was perfect. We gave her our 'vision' and she completely ran with it (and nailed it!). We are so thankful!
Photography: After doing our research of multiple local photographers (Steve is an engineer.. trust me... we did our research), we knew right away that we needed Jim to capture our day. We actually tried to book him shortly after we were engaged but he said he would start taking bookings for 2017 in January 2016. I think we emailed him on January 1, 2016 asking him to take our deposit! For us, we were looking for great candid shots with awesome colors and someone who was experienced, relaxed, adventurous, and fun. He was absolutely perfect. We were able to put all our trust into Jim regarding locations, timeline of the day, poses, and whatnot and he absolutely exceeded our expectations. I always joke with Steve that Jim was the best decision we made for our wedding day (except maybe for marrying him!).
Flowers: All our flowers were from The Flower Studio and were gorgeous. We were flexible on the type of flowers and floral arrangements. What was so great was that we were able to show them the colors and designs we liked and they took it from there to create the most beautiful arrangements. Very professional, stylish, and helpful. And the bouquets lasted for two weeks after the wedding!
Hair and Makeup: All the girls hair and makeup was done at The Signature Salon. We had a big bridal party, plus mothers and flower girls so we needed somewhere that could accommodate a big crew all at once. The Signature Salon was perfect for this! We were in and out within a couple hours and everyone looked flawless!
Alterations: My dress alterations were done by the one and only, Rodney Philpott. Rodney and Christopher are not only hilarious, but so professional. I booked the appointments for my alterations over a year in advance and when each day finally came, everything was on time and exceeded my expectations. I completely trusted him with the most expensive dress of my life and it came out nothing short of perfect.
Videographer: We were so lucky to have Dan Warren with Media Magic to capture our day on video. He was present to capture every little detail, yet was so quiet and subtle at the same time. We were so impressed with how well Dan and Jim worked together! They were more like buddies or partners and they complimented each other's work instead of obstructing it. We are dying to see the final product!
Venue: Our reception was at the Holiday Inn, St. John's. We chose a space that could accommodate a big crowd, had awesome food and drinks, and could take care of most of the planning for us. Steve's parents actually had their wedding reception at the same place 37 years ago! This made things just a little more special. The catering managers Jill and Dani went above and beyond! They were prompt with communication, professional, organized, and truly kind and caring; we couldn't have asked for better people to be in charge of this. Such a great party and everything went off without a hitch!